our ateliers
In 1992 we moved our production from Belgium to Portugal. Up to today, Portugal is the place best fit to manufacture our Atelier Noterman trousers and where we truly feel at home.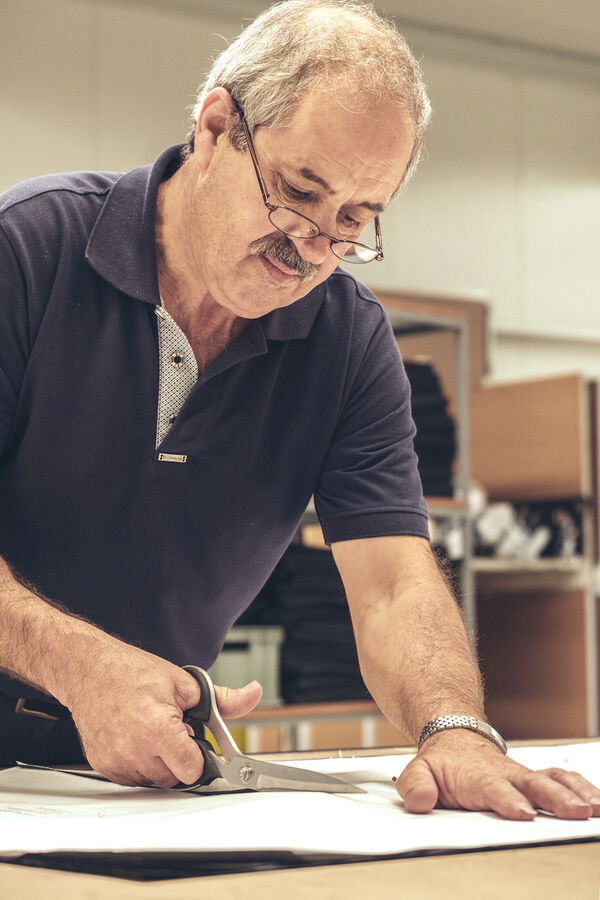 We love Portugal 
The choice for Portugal back in the day in fact was pure coincidence. An anecdote: we had a list of seven different confection ateliers, specialising in trousers, for our prospection tour. When we didn't find the second address, located in a small village, on the map, a lady who didn't speak any English decided to guide us on her scooter for 5 km. This friendly gesture and casualness made us fall in love with Portugal and this country's people.   
We have considered other options over the years though. We visited Hungary, Romania and Ukraine and even decided on a production run in Bangladesh. That experience in the end became the eye opener to the fact we did not belong there, being a family business. So we left it at that one time.